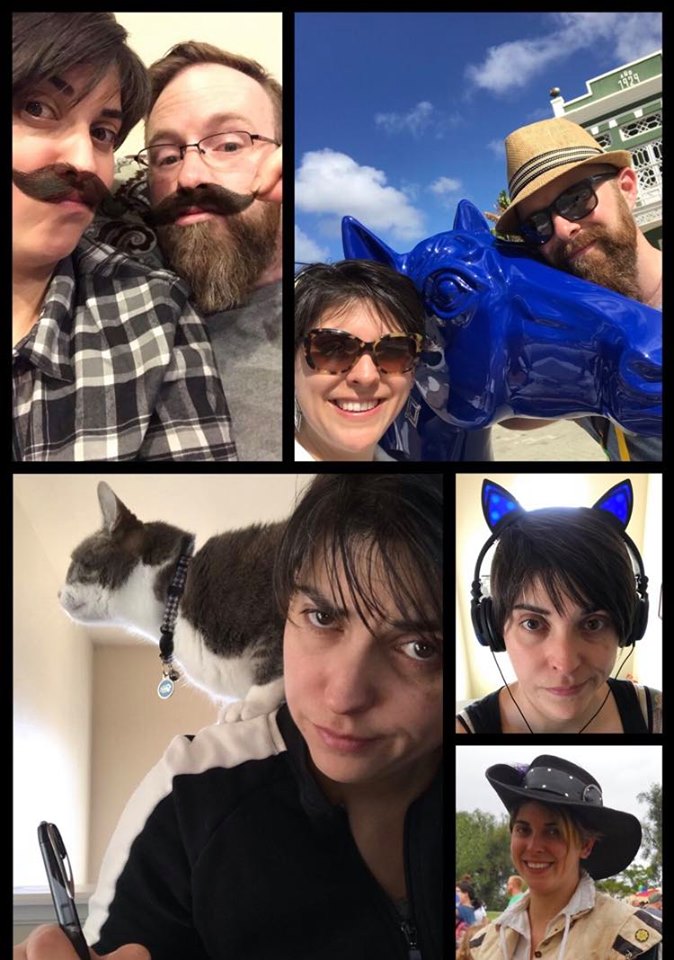 Lyndsie Clark grew up in Boulder, Colorado as the only child of hippie parents. As a bored extrovert, she spent a large part of her childhood in her head, creating stories. As an adult, she earned a Master's Degree in Linguistics from the University of Colorado.
These days, her skillset is as diverse as her household of cats. She has certifications in Teaching English as a Second Language and Natural Language Processing. She speaks fluent Italian and terrible Spanish. She's a sci-fi author and Lifestyle & Travel blogger.
Lyndsie is also a self-proclaimed geek who has a passion for Science Fiction and Fantasy pop-culture. Her debut cyberpunk series, Anamnesis, is currently in progress. The first book of the same name is set in a dystopian America, 250 years in the future. It features cyborgs, genetically-altered humans, war, revolution, love and friendship.
In her free-time and pre-pandemic, Lyndsie is a music-lover and an enthusiastic patron of local businesses. Residing in Denver, one of the great microbrew capitals of America, it is her goal to try beer from every brewery in Colorado! With the rise of micro-distilleries and micro-meaderies, her list has gotten a lot longer! She also enjoys supporting food trucks and non-traditional eateries.
Currently, she is a freelance blog writer for Lifestyle and Travel fields. She is always looking for new fun contracts, so please get in touch!